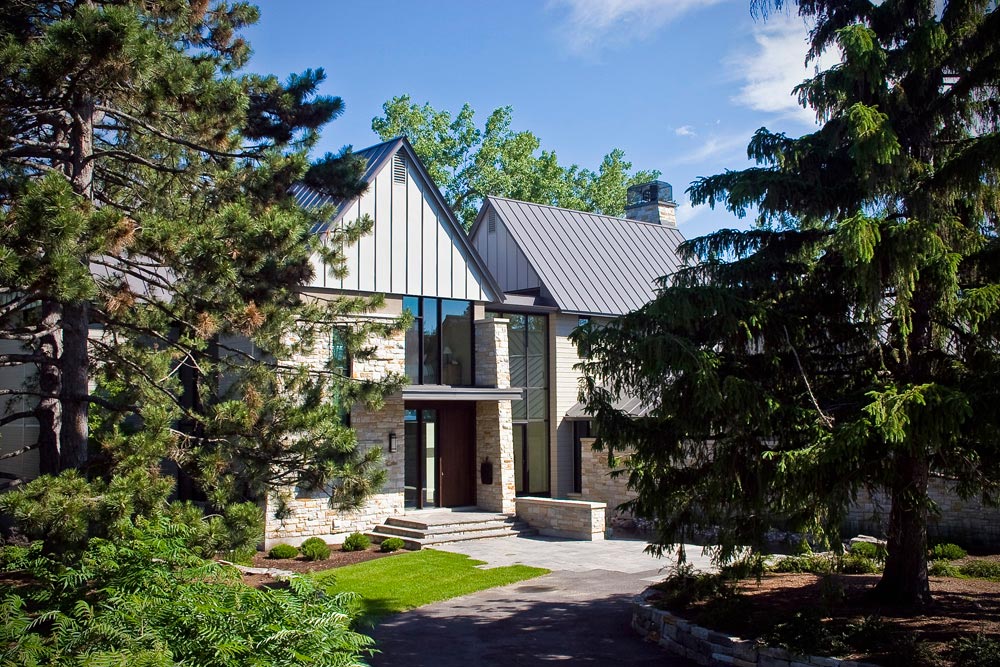 Award winning homes since 1983
A Terra Nova home is an example of what can be accomplished when design, function, and finishing come together without compromise. To this end, our success depends on one simple formula - build every home as if it were our own.
Terra Nova Building Corporation is a privately owned business specializing in the design and construction of luxurious, unique family residences. Architectural and construction experience, beginning in 1972, has provided our clients with trendsetting, award-winning homes. Our expertise and team approach involve the homeowner, architect, interior designer, and landscape architect to ensure the delivery of a sophisticated, high-quality home from conception to completion.

Over the years, we have assembled a talented core group of reliable, high-quality subcontractors, and suppliers. Our personalized service and attention to every detail provide our clients with the uncompromising assurance of a superior home with enduring value. Generous allowances are provided to satisfy every taste and imagination. Since our founding in 1983, we have completed well over 125 custom homes with sizes between 2500 to 15 000 square feet (several with indoor pools) and varying in style from modern and contemporary to the classics styling of cape cod.

Quality standards of construction in materials, workmanship, and warranty service are prerequisites to every project we undertake. We believe our experience from design to construction will provide our clients with a standard of excellence a homeowner should expect when building a custom home.




What we do
Services
As every project we undertake is unique, so are the services we provide. We pride ourselves on providing a full turnkey solution for our clients no matter the size of their project. Whether a client has already retained an architect or interior designer's services, or we are retained to oversee all aspects of the project, our clients are provided with our over 40 years of experience in residential custom home design & construction.
Architectural
Services
From initial sketches to 3D modeling and working drawings to permit sets, we help clients realize their unique goals and dreams in designing a truly one-of-a-kind Terra Nova home.



Interior
Design
There are so many small details that make up a home that it's easy to be overwhelmed. We help our clients create a cohesive design vision that is reflected throughout the home.



Project
Management
With Terra Nova managing the overall project, it allows our clients to have a single point of contact for all aspects of their build. Budgeting and scheduling are top priorities and are kept in focus throughout the project.


Construction
Management
We manage each step of the construction process, from site-preparations and framing to interior finishing and landscaping. Bringing together a talented group of sub-trades allows us to create exceptional homes.


Our works
Completed Homes